Hurray!!! It's party time again. Logistic Infotech Pvt. Ltd. had thrown a funkadelic party in May-2016. The rumor of get together party had been circulated about a week ago. Each logistician needs some refreshment after doing assiduous work for their clients' happiness and for their organization success. All were really excited to have fun in the party. Boys were interested in rocking the stage of the discotheque with latest dance steps while girls were interested in beautifying themselves to get everyone's wow reaction!!! 😛
Finally, the day was arrived to enjoy the rocking party after a long year full of heavy workflow schedule. The plan was to attend the party after some work completion in half day. All of us had left the office after 4:00 P.M. and rushed towards home to get ready for the party.
Logistic Infotech Pvt. Ltd. had thrown a social get together party in May 2016. The Logisticians had enjoyed the party to the fullest like there is no tomorrow!!!
Yippee Party All Night!!!
The caravan of cars and bikes drove towards Ghanteshwar Park in the evening. The Place was just Wow… Now that was where the big fun time was begun. 🙂
Party started at 6:00 P.M. and the venue was well decorated in the professional party theme. All were welcomed with their spouse by the host of the party none other than honorable owners of the Logistic Infotech Pvt. Ltd. Employees from different teams greeted each other with a familiar smile on their face. 😉 We started our party with refreshing soft drinks and moved towards the photography session of the organization with full enthusiasm.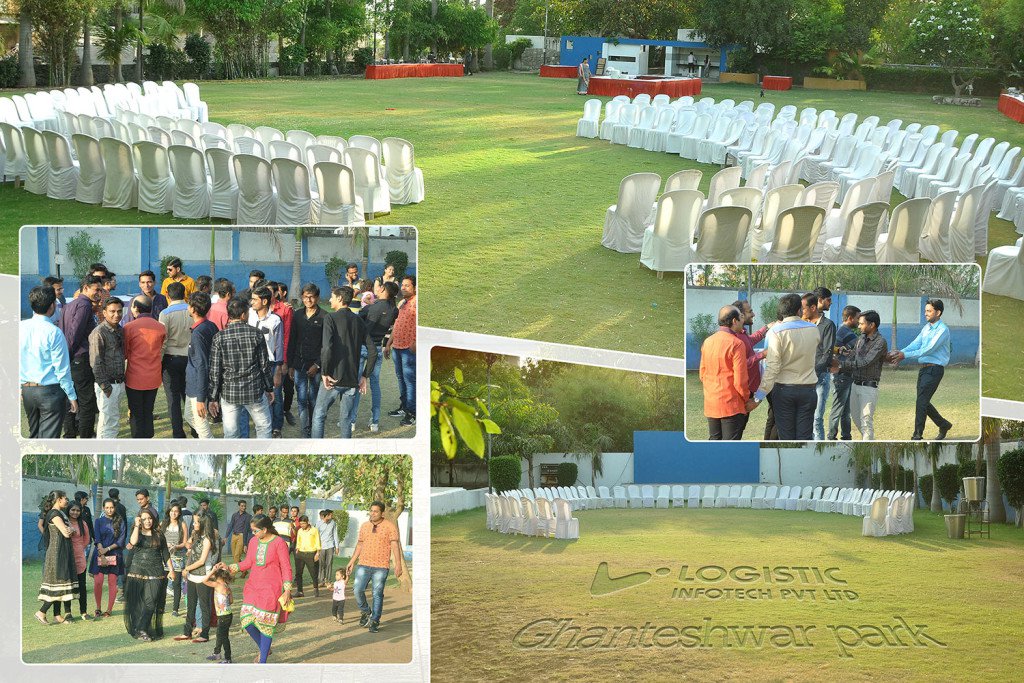 First of all, we were gathered to click the unforgettable memories through the photography. It was fun watching teammates posturing differently in the stylish pose. By the way, I was part of them too. 😛 The photography session was divided into some of the teams like iPhone Team, Android Team, PHP Team, Designing Team, Executive Team which includes members like HR, BDE, SEO, QA Executives. At last, all of us were captured in one as a Logistic Family known as the "Logisticians".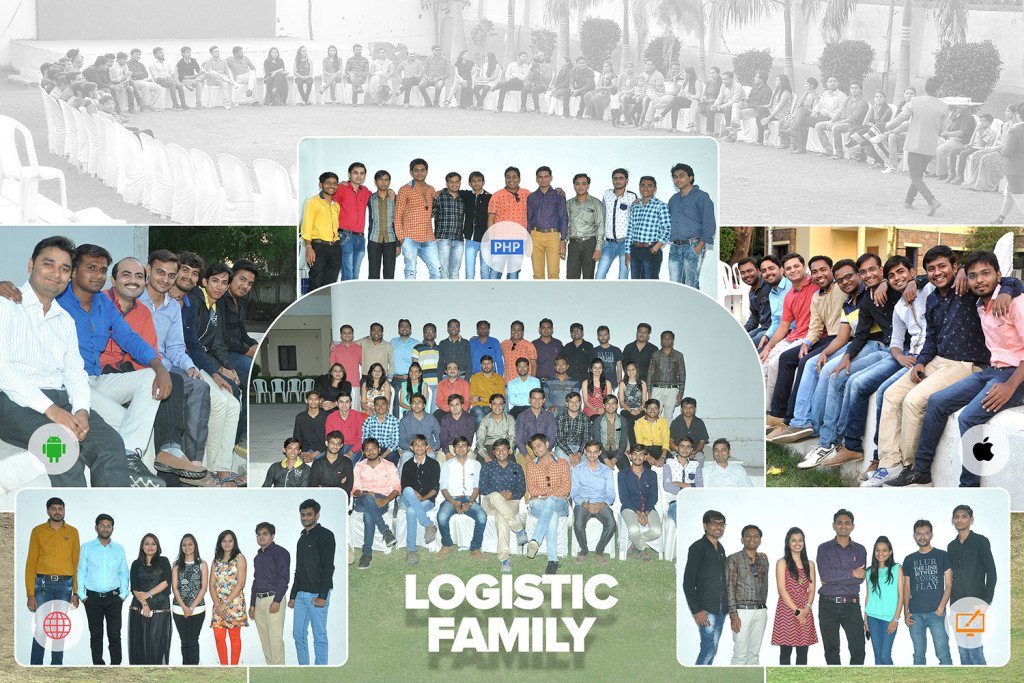 After clicking candid photography, it was time to be a child for some time and play games. 😀 first of all, we played Housie which is also known as Bingo. In Bingo, there is a printed ticket of 15 numbers in the combination of rows and columns for each player and host announces random numbers from 1 to 100. That player will win the game, who got all the ticket numbers selected earliest from the announced numbers. There were some of the lucky people who won the game. After playing Bingo, we started playing everyone's favorite game dumb charades in which you have to explain a movie in action and your team has to guess the exact movie from your sign language. The toughest part ever! 🙂 Then, one of the colleagues had given the performance with guitar and all of us were interested in clicking pictures with the guitar to make it as a social media profile picture. 😛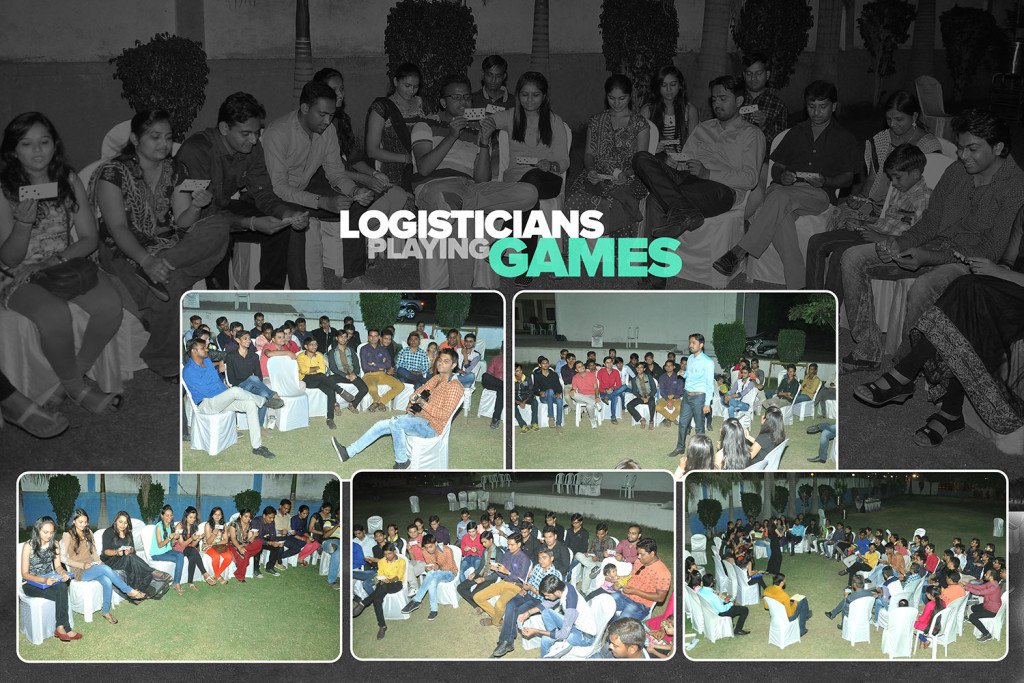 After playing games, we moved towards discotheque to shake our legs with DJ beats. We had begun with typical Gujarati Garba. We enjoyed all latest Gujarati styles with the garbaholic person. 🙂 The dance floor was almost cracked by footsteps of Logistician rock stars. 😀 We were sweating copiously after dancing madly. Really DJ set the mood for the evening. No one was free to see who is dancing around them and rocked the floor crazily. 😛 you can also enjoy that funny moment by going through the images I have posted.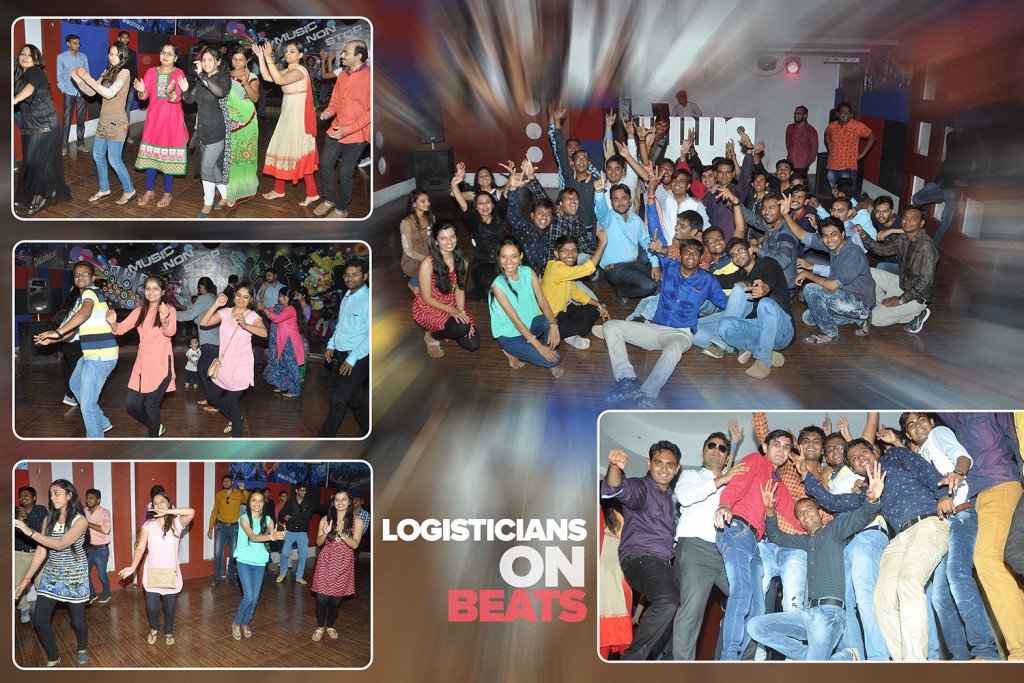 After losing some energy in dancing, it was time to recharge our body. 😉 we went to the dinner area where the plates were waiting for us. 🙂 Dinner was started with hot yummy soup. There was delicious Punjabi food served on the dinner table. The menu was like Butter Roti, spicy & toothsome Sabji, Salad, Papad, Dal Fry, Jeera Rice, and chilled Cold Drinks & Buttermilk. All of us were busy getting energized by having delicious dinner.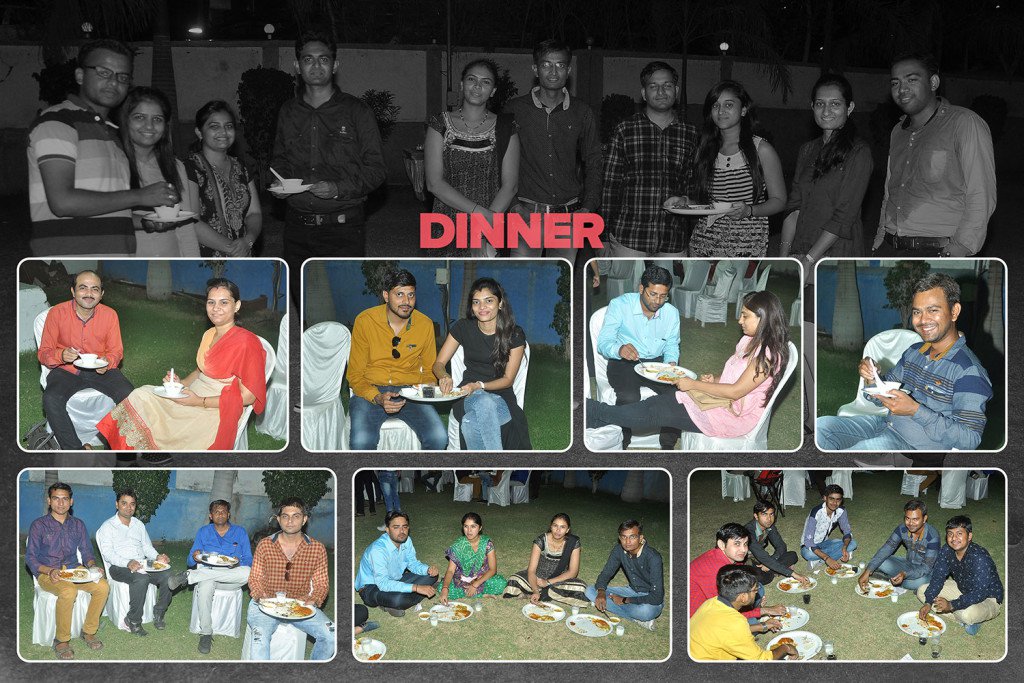 After giving fuel to the body, we again set for the new game named as Memory Game. The game was about to memorize all of the words of participates. Each participates had to speak all previously spoken words plus their own new word. I must say, it was really fun to play that game with your friends. After completing two or three rounds there were some winners of the game. We gave them three rounds of applause to greet for their sharp memory. 🙂 After memory Game, all were gathered to say goodbye to each other in the party.
It was such a memorable day unlike get together party of 2015. Hip Hip Hurray for all of the fantabulously fantastic Logisticians who made the evening cherish for a long time. I just end up this blog with a good message to all.
"Any day can be a fun day with us…
We work hard and party even harder." 🙂