Logistic Infotech is a leading flutter development company in India who are known for providing their clients with feature-rich applications. Our working professionals can help you to create a multi-platform application with attractive UI, seamless performance, and smooth animations. Our developers use Flutter to provide a consistent and solid customer experience compatible with all devices. We will closely work with you to provide Flutter's end-to-end app and web development services.
Our professional app developers are famous for coding dart and using the widget to ensure cross-platform application compatibility on Android and iOS. We have been providing our clients with flutter cross-platform development services for web, mobile, and desktop. Our team of professionals is equipped with appropriate skills with rich knowledge of dart and can deliver our clients the best flutter mobile app development services for several platforms.
Flutter Application Development Services
At logistic Infotech, we provide the best flutter app development services with the combination of our professionals' strategic approach and experience. We provide consistent visual experience across different platforms.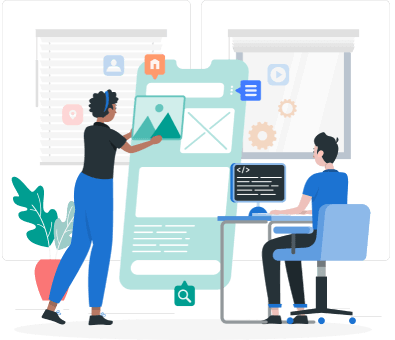 Flutter Cross-Platform Development
01
We can provide you with a cross-platform application. We have a dart and a collection of native widgets to make the best cross-platform application.
Frontend and Backend Development
02
With the help of flutter app development, we can provide you with applications that will work on several platforms such as Android, iOS, and desktops.
UI/UX Design
03
It is the first and the most critical factor from which customers interact with your business. UX and UI are critical factors that influence customer satisfaction. Our expertise has allowed us to provide our clients with applications that are easy to maintain and navigate while enhancing your users with stunning seamless UX and UI.
Flutter App Upgrade
04
Logistic Infotech can help you to migrate to the latest version of the Flutter to enhance your business security, continuity, and better performance improvements.
Maintenance and support
05
We support our clients after handing over the project. We will constantly modify, update, and reassess the project for a seamless run.
Flutter Consulting Services
06
We believe that it is necessary to take the right steps. Our flutter consultants will assist you in enhancing your current setup and provide you with a customized flutter application to help use Flutter for a game-changing strategy.
Benefits Of Flutter App Development
We help bridge the gap between quality and productivity with top-notched Android and iOS apps.

Flexible UI
Flutter widgets are adaptable, and it is something that makes the UI flexible. The straightforward, adaptive layout system can make the applications look good and change them fast.

Native App-Like Performance
Dart will allow the performance of the native application for the iOS and android applications. Flutter will allow your business to use device-specific functionalities in mobile applications.

Speedy Time To Market
With the help of Flutter development services, you can build iOS and Android applications at the same time. It helps businesses quickly bring their ideas to action with Flutter and development.

Hot Reloading
The hot reloading will make changes to the application and quickly test them on the LIVE application. It assists in adding features, going live faster, fixing bugs experimenting.

Population Of Widget
Flutter can make your application more extensible and customizable with the help of the flutter widgets.
Ideal Process For Our Flutter App Development
Logistic Infotech makes all the work customized and unique according to the needs of the client's business. However, in most cases, we use the following flutter app development process:
Analyzing the business needs
Freezing development technologies
Wireframing the app data flow architecture design
Web, mobile, and app visuals and UX design
Code engineering and project management
Adding APIs for desktop, web, and mobile
Integrating the best application analytics and monitoring tools
Publishing applications on Google and Apple stores
Advertising and marketing the user data analysis for enhancement
Product support and maintenance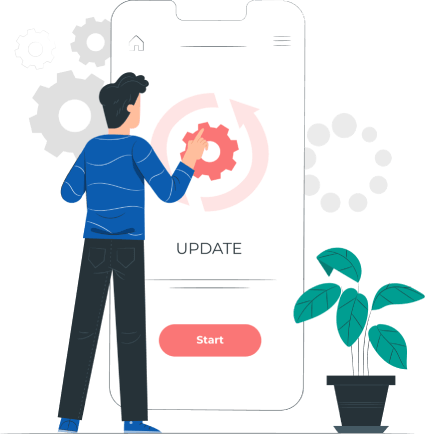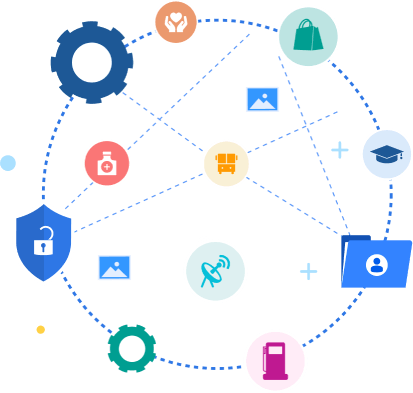 Our Industry Experience
Construction
Banking
Aerospace
ECommerce
Education
Technology
Engineering
Finance
Fashion
Health Care
Insurance
Mining
Manufacturing
Pharma
Oil And Gas
Telecom
Transport
Logistics
Why choose Logistic Infotech as your Flutter app development?
Logistic Infotech is a leading company with years of experience in providing Flutter app development services. We provide our clients with scalable flutter applications and build native iOS and Android apps.

Secure
Logistic Infotech carefully considers the client's details and the data they provide us.

Cost-effective Services
We have value-added services at the most cost-effective rates. We ensure high quality for your project at the most reasonable prices.

Experienced Team
The best developers can write simple, clean, high-performing code for web applications.
Frequently Asked Questions