Next.Js, one of the fastest JavaScripts Frameworks, Logistic Infotech, is known for providing scalable and fast server-side Next.Js development services. Logistic Infotech has professionals who use the power of Next.Js to develop apps that are filled with efficient features and customized according to the needs of businesses. We help our clients with inventive, interactive, and bespoke applications. We focus on offering high-quality services with a streamlined process. We ensure that our experts add the efficient features of Next.Js, such as pre-rendering, hot reloading, and reusable elements.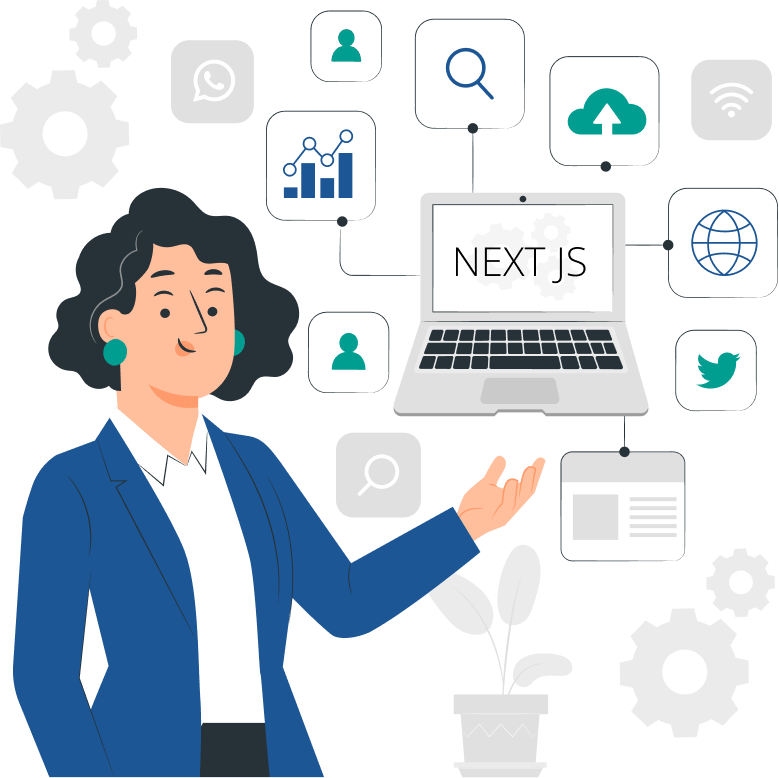 Why Choose NextJs for your Business?
Businesses need an efficient Javascript framework to allow them create solid, user-friendly, and engaging websites and applications. Next.Js is the perfect tool to create the most efficient sites and applications. Next.Js can provide benefits to your business in several ways:

Reusable Elements
Businesses can use Next.Js elements several times to create more efficient UI instances, which makes it a great reason to hire Next.Js developers.

Scalability
Adding Next.Js will provide users with scalable technology to optimize faster development compilation and build sizes.

Server-Side Rendering
Businesses can render the React components on the server-end.

Better Performance
The automatic code-splitting of Next.Js significantly reduces the data amount needed to produce a highly interactive website or application.

Adaptability
Next.Js, sites, and applications deliver omnichannel content on all devices regardless of the resolution and size. It makes it the best choice for cross-platform applications.

Quick Reloading Times
Next.Js, sites are known for loading swiftly as they are static and pre-rendered, allowing visitors to see content and not a blank page. It decreases the bounce rate significantly.

SEO-Driven
Next.Js works appropriately with a CMS to ensure that your sites and applications will be ready for SEO, translating into higher positions on the search engine results.

eCommerce Ready
Next.Js's fast and responsive nature makes it best for eCommerce stores as it will guarantee quick loading speeds, ultimately conversions, and a solid user experience.

Secure
Static sites are more secure and reliable as they are not directly connected to the databases, which makes it impossible for hackers to access the databases with the help of a website. It will protect your and customers' data.
Our NEXT.Js Development Services
Logistic Infotech creates solutions that are trendy, result-driven, responsive, and stand you at an upscale level. Get the benefit of our performance-driven Next.Js development services while fulfilling your business's distinctive requirements.

Next.js Plug-In Development
Use the power of different plugins to augment the growth of your web application. Our professionals provide the needed plugins to make applications with great features.

Next.js Static Web Development
As a leading Next.Js development in India, we deliver on-demand information with the developing virtue of static web development. With Next.js, we can create static websites to support your business.

Next.js Migration Services
With our assistance, you can upgrade to the latest version of Next.js. Get indulged in the streamlined and result-driven web application migration process and perform to an enhanced level.

Next.js Customization Services
We help businesses customize their Next.js applications according to their respective needs. Additionally, we offer innovative customizations.

Next.js Server-Side Rendered App
With our years of experience developing server-rendered web applications across industries, we can create feature-rich framework applications with minimal loading time.
Our Industry Experience
As a leading Next JS Development company in USA, we provide customized full-stack development services to our clients worldwide. We are known for providing our clients with the best mobile applications across the industry, such as eCommerce, Sports, Healthcare, IT, fitness, education, etc.
We have made a creative design team to make the best mobile application that is attractive to the end-users. We integrate advanced technologies and follow the latest marketing trends to develop the most appropriate mobile application according to your business needs.
Logistic Infotech is a leading company known for being a top-rated Next.Js development company and a custom software development company on reputed platforms.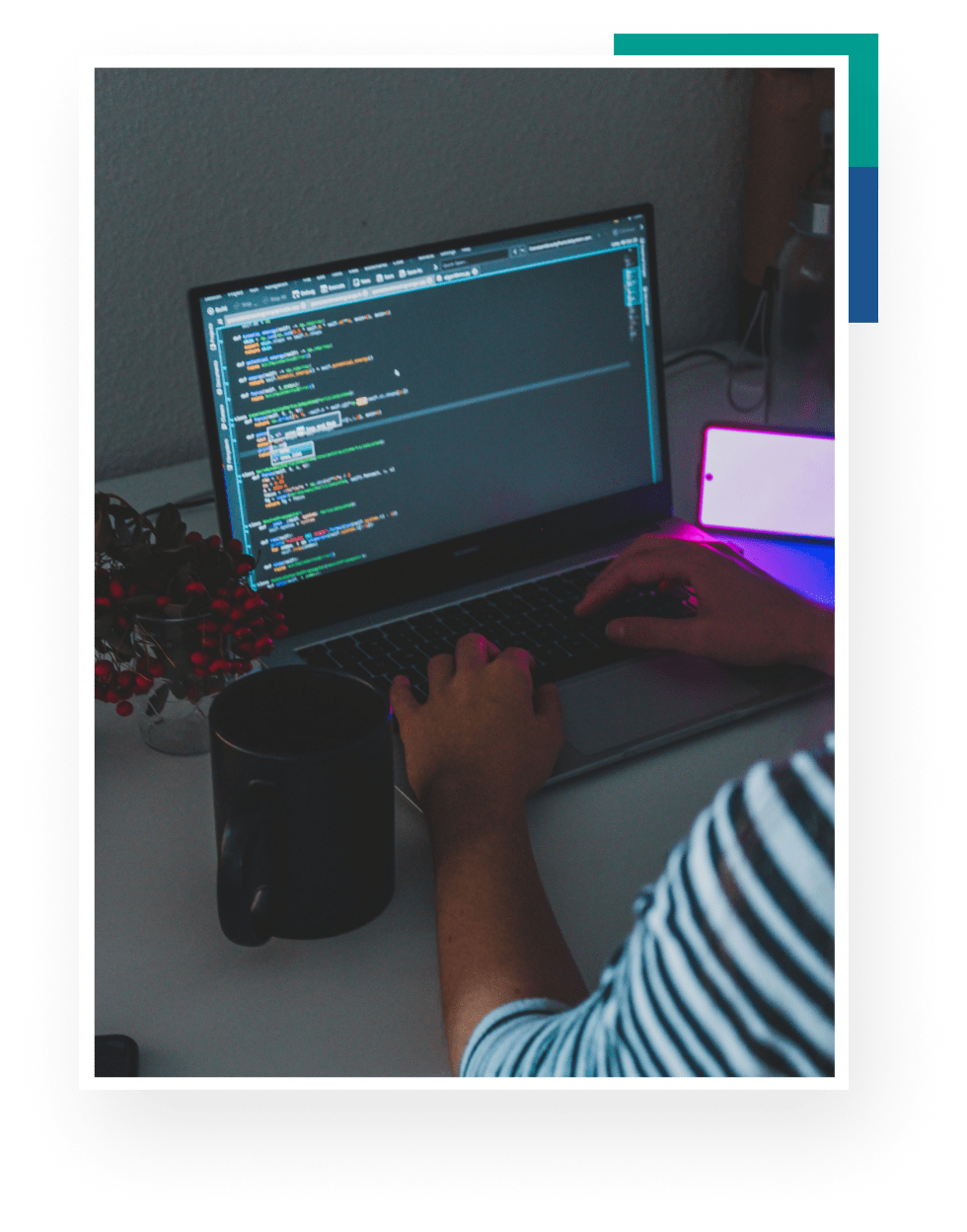 Why Choose Logistic Infotech for Next Js Web Development
As a leading Next js development company in India, we value the success of our clients with our tech-enabled efforts. Our working professionals can help businesses with exclusive web application development solutions and Javascript development services supplied by our value-driven and committed approach.
Flexible Teams With Experienced In Different Industries

We will work closely with our team and offer clients solutions to establish result-driven goals.

Expert Industrial Experience

Our extensive range of experienced professionals is experts in diverse industries.

Seamless Engagement

Logistic Infotech ensures the best project managers in a tight-looped working environment.
Frequently Asked Questions