4P stands for "Professional Physician Partnership Platform". This partnership between the health professional and our platform provides members access to affordable blood testing, compounded 'quality of life' medications, treatment plans, training, and physician and staff support.
As you already know, blood testing is an important part of assessing and diagnosing a person's health. Tests that are especially difficult for some people to obtain on their own include; hormone and endocrine, nutritional, allergy, and other specialty tests. Many progressive practices do not have a high volume of patient orders to obtain the best cost for the tests they need. Without the necessary ordering volume prices may be unreasonable for your patients. 4PMD will provide you access to a substantial array of tests at prices unobtainable on your own. We are able to do this by the necessary volume needed to obtain the best prices.
Key features
Health and wellness professionals can now offer people low cost blood testing with an emphasis on tests that focus on hormones, nutrition, metabolic disorders, and other preventable diseases. Blood testing facilities are located nationwide so patients receive fast and convenient service.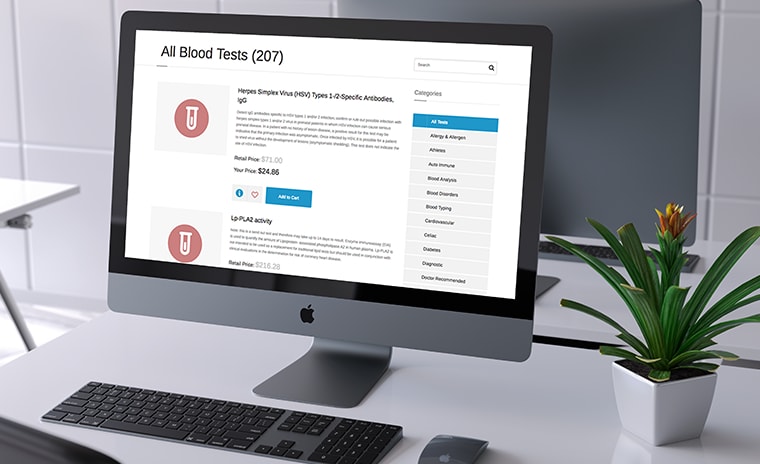 Features
4PMD doctors are multi-state licensed and practice in a variety of specialties that focus on performance, longevity, and life quality.

Areas of specialty include Family and Sports Medicine, Interventional Hormone Therapies, Body Composition, Nutritional Medicine and Metabolic Disease.

You will learn how to order blood tests that will empower people with the knowledge needed to take charge of their own health and overcome limitations which may be affecting their progress.

The information provided by the test will allow you to make any necessary adjustments in supplementation or treatment based on real data rather than guesswork.