Are you planning to develop a mobile application for your business? Still you are thinking about the platform or mobile app development technology to build it on? The most important decision is the platform for the mobile app development. Let's discuss on some great tips to select the perfect technology for the mobile application development.
There are many companies who offers mobile app development services, so you can easily choose one of them which you find the best. There are some important things that should be done before the mobile app development, out of which the main thing is to select perfect technology or platform for developing a mobile application.
You have all the rights to decide whether your mobile app can be native, hybrid, iOS or Android. All of them have their own pros and cros as per their nature of functionality. So, you should choose as per your requirements.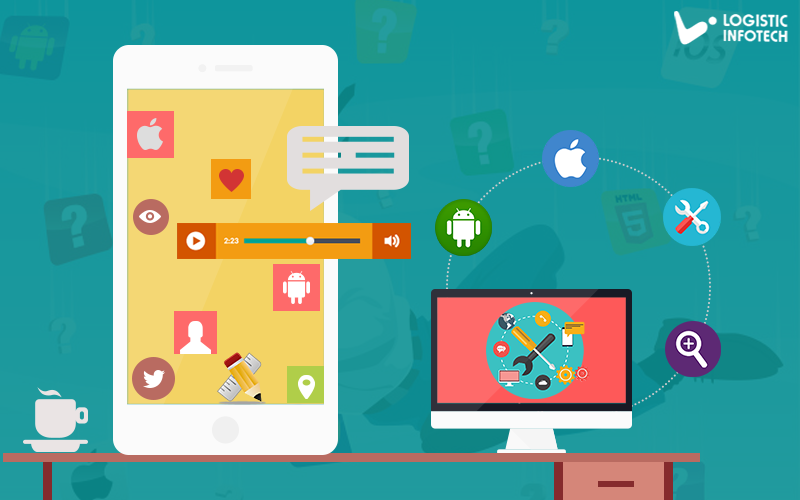 There are some points that you must keep in mind when you are going to choose your mobile app development technology. So lets go for some of the top of the tips and tricks for selecting the right technology for mobile app development.
One of the utmost important thing while choosing the platform for developing your business mobile application is keeping the targeted audience in mind. As we are talking about current market strategy for application iOS and Android are the major players because most of the mobile user prefers either iPhone's or Android mobiles. You can also go for the Windows, Blackberry or any other options, if your targeted audience uses that platform.
First of all you have to point out the features and functionalities which you want in your mobile application. After deciding it, you can research about all the platforms and find out which one will be better for your business needs.
Different technologies have their different financial rewards. So, if you are expecting more profit and want to make additional money out of your application, you must choose the technology as per your profitable financial strategy. As per the marketing analysis iOS or Android will be better option.
Stability and Popularity:
  You should check twice that the technology that you choose is stable and established.
Thus, now you are aware of some of the best tips to choose the right technology of developing a mobile application for your business, keep following these points before starting developing the process so you can finally have a winning mobile application at the end for successful business.