Whenever you are going to make your own mobile application, you have to go for three most important factors, i.e. the total cost, the total time, and the mobile platform. Three of them are equally important for what type of mobile app you want to build.
First of All You should select which platform will you prefer for your mobile app development. It can be done as an Android app development, iPhone app development, Windows app development, etc.
Secondly, You should prepare your budget and get the total cost estimate for your dream application, whether it would be in Android application development or iPhone application development.
Lastly, we will focus on the total time taken for your mobile application development.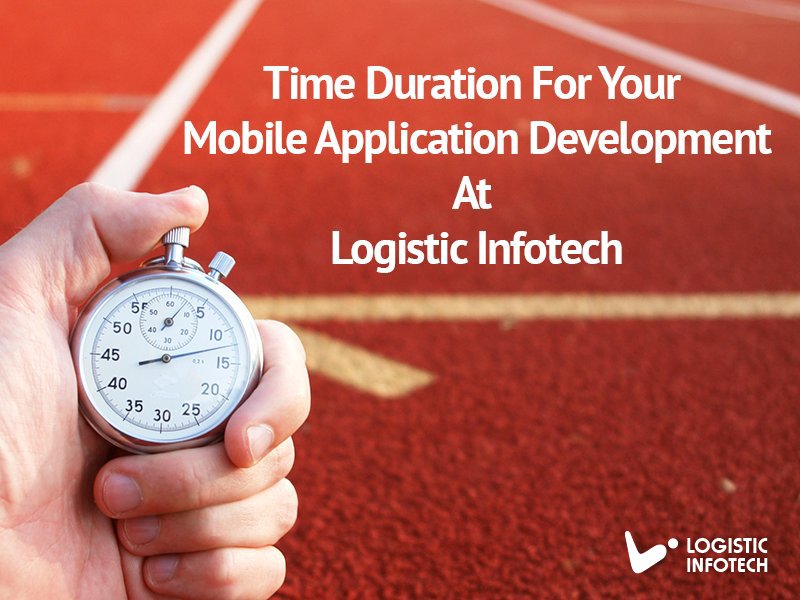 Here we will discuss on total time estimation taken for an iPhone app to get ready, which basically depends on a huge number of factors. Those Phases (factors) are as described below:
Phase 1 – Project Scope:
A simple application having 5 screens, but without any third party integrations for example, no social media or no any payment gateways can take a few days to get developed.
While a complex app having 5+ screens and includes social media integrations, databases, reviews, demos, payment gateways, products with lots of information, etc., – will take a few months or we can say it will take half of the year to get developed.
Phase 2 – Designing, Graphics And Animation:
If you are going to make iPhone app which includes app's designing, graphics, as well as animations or may be a game – it can take more than a half year because of extra time taken for app's conceptualization and execution. If there are 3D animations which is part of the game, then it takes few weeks to develop that app. We can say that if your app does not need any attractive designs or graphics then you can eliminate this time of a portion from the option.
Phase 3 – Documentation:
It is very critical to count the milestones for the documentation. You must have to list down the requirements and the sources which can easily fulfil them. This will surely ensure you that you are going in a right direction. Documentation also made it easier for you to work with the iPhone app development company according to your requirement.
Phase 4 – Third Party System Integration:
Your iPhone app may require a payment gateway, with the help of its user can pay easily. It may need social media integrations or a CRM (Customer Relations Management) software system for data storage. Thus, there may be many possibilities depending on the type of app. All kinds of these third party integrations make the app more complex and so that it can take a long time to get ready as per the app requirements.
Phase 5 – App Testing:
The App testing is final and most important phase for developing any application. App testing gives a finishing touch to an app. App is not considered as a complete app without testing it. It takes care of quality of app and ensures that it is a flawless application. We can again say that app testing takes time depending on the type of app. We can judge the time as it can take 10 to 15% of total time taken by your iPhone app development.
Phase 6 – Changes and Maintenance:
After the completion of the app, at any moment your app may require necessary changes as per the reviews coming from app users. So you have to be ready for that changes and put some extra estimations with some extra time to make new changes to the application. Don't underestimate that you don't need to update or change your app features because the popular and successful apps like Angry Birds, Whatsapp made changes into their apps for better user interface.
Conclusion:
Here, Estimated time taken by the different types of apps to be developed as per their size at Logistic Infotech is:
Simple App – 2 to 4 Weeks
Medium App – 4 to 8 Weeks
Complex App – 8 to 12 Weeks or more
Enterprise Automation Apps – 12 to 20 Weeks