There are many reasons behind the mobile application development developed by thousands of people. Some of them are developing mobile apps to solve the major problems for mobile users, to entertain people through the apps or giving them to the mobile solution. These kind of mobile app development helps their business better.
One Should create an app which stands out strongly among the thousand mobile apps.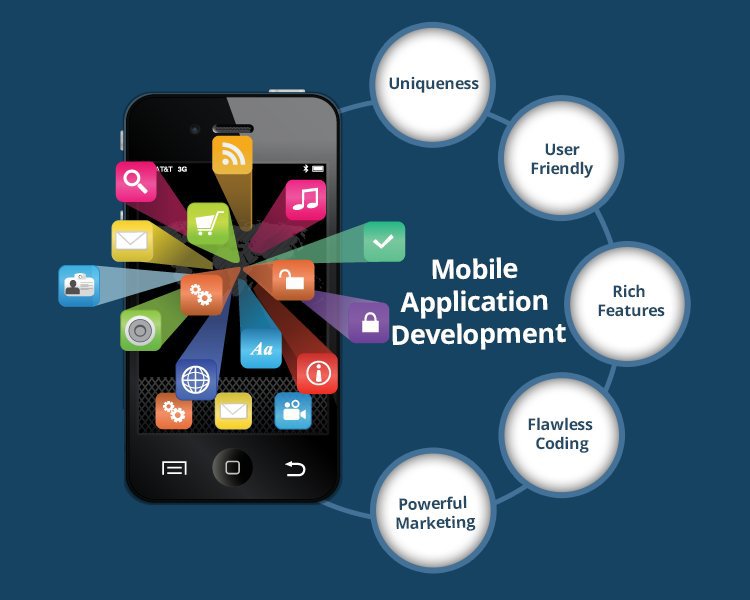 In this competitive market, there are lots of apps are exist, it can be hard enough to stand out strongly from the rest of the mobile application. Here are the top 5 ingredients which can take any of your developed mobile apps to the peak of the success.
Uniqueness:
One of the main factors for any app development is the unique idea and its concept. Nowadays, There are many apps in the competition, but the developer must have to provide something new in their app for gaining the user confidence towards their application. There must be some intelligent research done by the developer of the app idea which should not be duplicated or already present in the app market for their unique app.
User-friendly:
As per the studies, we can easily say that the most of the apps are successful just because they are more user-friendly or have a good user experience. For beginners, The app should be very easy to use and should also be fast. The main thing is to remain sign ups and other procedures simple to avoid confusion of users.
Rich Features:
The Most important thing is the rich features to make the app extraordinary to its users. Nowadays smartphones and tablets are coming with excellent native functionalities to make the application features rich. The features should be relevant for the application.
Make sure that your app should not be bloated with too many extra functionalities and features which are not needed in your application.
Flawless Coding:
The Flawless and error free coding will surely make an application user friendly. Your quality code will ensure that the app is working absolutely fine without any issue.
Remember that many users avoid to use those apps which are not working smoothly. So, it is most important to test the app in devices and simulator very well to fix the bugs which cause it to freeze or crash the application.
Powerful Marketing:
The successful Mobile app developer knows the fact that launching a great application is just half of the battle. There is strong competition in the mobile app development market, you should ensure that your app is relevant to its basic concept. The half of the battle can only win by the solid marketing strategy only. You should do the app improvement periodically to retain users.
Thus, we can say that the unique idea, creative design, features along with quality coding, strong marketing strategy and the constant app improvement are the top most ingredient for successful mobile application development.