Our years of experience in blockchain technology equips us to offer the top Ethereum token development services. As the leading Ethereum Development company, we can help you create and deploy the tokens of the standards, including the ERC721, ERC20, ER1155, ERC223, etc., our services will provide you with a wide range of remarkable features. Logistic Infotech will be your top destination if you are looking for the best Ethereum token development services.
With logistic Infotech, you can easily launch the SFT token, and individuals such as gamers, artists, and brands can easily use the capability of the SFT to put different tokens into a single contract. It will not only save you money but also simplify token management.
The semi-fungible token development platform will easily perform the work of several multi-faceted SFTs, exhibiting both non-fungibility and fungibility. The fees of gas for transactions will get lower. Not only smart contracts can be used to complete the whole transaction.
With the help of Logistic Infotech's experts, adapting to emerging technologies. It will only be imminent so that the SFT development will get easier for them with the sheet experience with the blockchain. We can offer end-to-end SFT token development services to use the single, smart contract for representing multiple tokens at once.
With our Semi-Fungible Token Development Company, you can exchange the cryptocurrencies during their fungible state, and they will become non-interchangeable during the non-fungible state. The smart contracts are executed and coded to convert the fungible tokens to the NFT and vice versa. With Logistic Infotech as your top SFT development company, you will benefit from developing services for the semi-fungible NFT and its marketplaces.
Logistic Infotech - Defi Token Development Services
Logistic Infotech is a domain-leading token development company that offers a comprehensive range of crypto token development to allow crypto entrepreneurs and new businesses to delve into the segment by launching and creating their tokens.
We have offered the best and expert solutions in token creation, token launch, and token listing. We offer services to businesses across the token line development around the leading crypto assets and platforms. We are known for handling everything from website designing to maintenance, marketing to the conceptual token framework, ICO smart contracts, token transactions, Defi, smart chain, and the NFT token.
Defi has made businesses more effective and transactions and payments more reliable and efficient. All of the business verticals have realized their potential, and they are the steps to adopt their business toward better customer engagement. With specialized applications in the financial industry, Defi is believed to transform the fintech industry altogether through its unique functionality and operation method.
Logistic Infotech is a professional Defi Token Development Company with years of experience in offering services, including token wallets, Defi tokens, smart contract development, and many more. Connect with us, and we can help you get instant, state-of-the-art, and secured Defi token development for your brand.
Best Use Cases For Semi-Fungible Crypto Tokens
Redeemable Tickets
Digital tickets have now become the new norm regardless of them being concert tickets, movie tickets, or any other type of tickets.These digital tickets will become fungible tokens before redeeming; the ticket holder can exchange the ticket with any other ticket, which will specify the event's details.

Coupons
The general coupon contains the utility values, which can also be the SFT. Similarly to the tickets, the promotional coupons are also the SFT before they have been redeemed and NFT once they are redeemed.

In-Game Collectibles
Blockchain games feature play-to-earn models which contain semi-fungible tokens. The native tokens from which the players buy the collectibles are fungible, and those collectibles will become non-fungible.
Benefits Of Semi-Fungible Token Development Services
Our Semi-Fungible Token Development Services offers services with attractive benefits which make you stay ahead in the blockchain domain.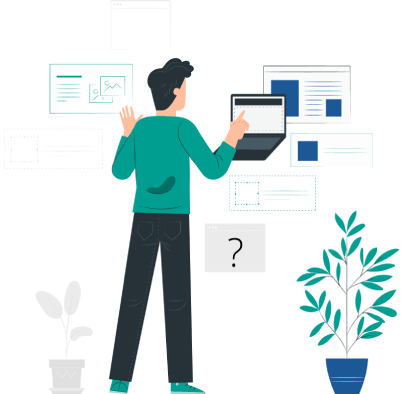 Diverse Use Case
01
Because they are verifiable, the SFTs can help verify several traits, which can be used in many ways. This application will be used as the NFT and the single ticket.
Retained Value
02
Once they are traded from their original owner, the SFTs will get back their fungibility, allowing for increased strength and liquidity to the asset's value. The token will return to its face value throughout the transferring and exchange process.
NFTs Portrayal
03
The world-class cryptocurrency, the SFT, is a token that will be fungible and non-fungible. Traders can trade them in fractions. Games such as the clash royale have significantly popularized the concept.
Gaming Maneuver
04
SFTs are famous in the gaming sector. They can be used as the digital weapons model or other items found in online games. The usage history and value will be recorded when the SFTs are traded between the players.
Flexible
05
SFTs are more adaptable than NFTs. It results in these tokens offering gamers and players an interesting gaming experience.
Unique Selling Point
06
Business creativities have distinct features for a competitive edge in the market. SFTs, unlike other tokens, will provide them a clear benefit over their competitors.
Logistic Infotech Semi-Fungible Token Development Services
Logistic Infotech is a leading and renowned semi-fungible token development company where we will use the ERC-1155 multi-token standard for SFT development. To make it more convenient for our clients, all token ID denotes a new token type customized with a wide range of features. The ERC-1155 SFT is the underdog in the crypto world.
It is now possible to build tokens that are not only fungible or rated but also semi-fungible. It is all thanks to the advancement of blockchain technologies. Our SFT development company will allow you to grasp one-of-a-kind digital assets where you can portray them as anything. They are the best option for any project that demands the use of 3D models and textures, whether a weaponized toy or original art made by a famous artist.
Develop The Best SFT Tokens With The Best Semi-Fungible Token Development Company
SFT tokens serve as the underdogs in the crypto world. With blockchain technology development, you can now create tokens that are not fungible or scarce but semi-fungible. You can also represent anything with the help of these unique digital assets. Following is the list of features you will get with Logistic Infotech.
We will deploy the best expert team with real-world experience and technical knowledge who can help succeed with SFT uses.
We will deliver the professional methodology for developing the SFT tokens.
Offering end-to-end Support for the SFT development, whether the product launch or the post-delivery services. Our Support will help you focus on the other growth areas.
We will offer the support management team the fungible NFT token without hassle.
Accelerated and seamless deployment and development with a coherent roadmap.
Customized products to meet the needs and suit your target audience.
Why Choose Logistic Infotech?
By choosing Logistic Infotech as your Semi-Fungible Token Development Company, you will get a team of technical experts with real-world experience who will create success stories.
Technical prowess: we will work on blockchain technology to help you with the best SFT token development services.
Expert Team: We have more than 200 experts who can help you refine the offerings, provide the best approach and help you set up the communities.
Full Support: our work does not end with product delivery. We will also offer extensive after-delivery maintenance.
Our Semi-Fungible Development Portfolio
Meet successful people online! Glambu is a private community of successful, attractive, and ambitious people who deserve a life of luxury and pleasure.
Frequently Asked Questions