Preparations for 67th Republic Day were in full swing across the country. From Army to common people all had set their eyes on the biggest Republic Day celebration this year and Logisticians were also some of them. Let's see what Logistic Infotech Pvt. Ltd. had in-store for the day.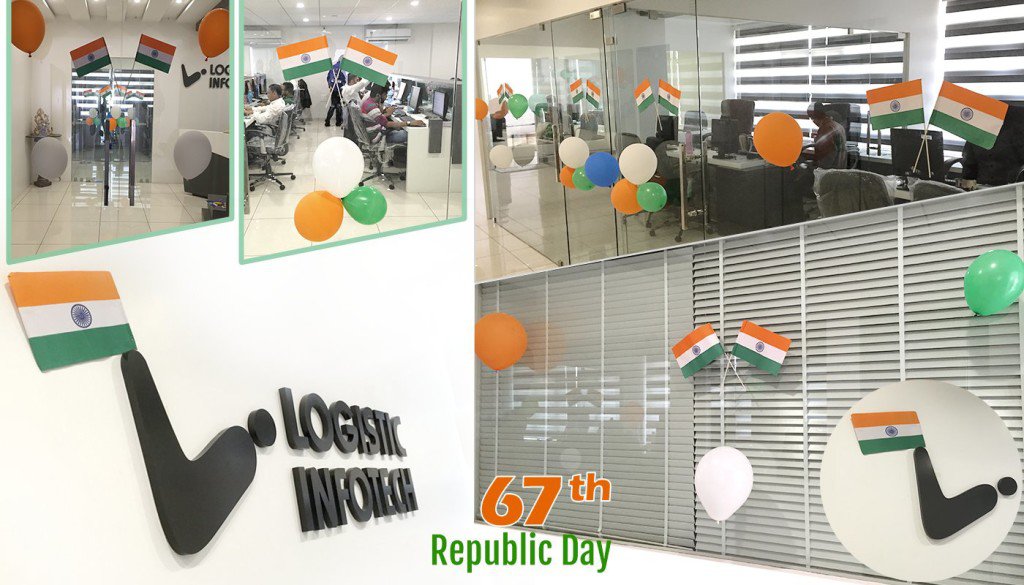 All Logisticians were asked to come in Tri-color dress code for the Republic Day celebration on 26th January 2016. The whole office was decorated with flags and balloons in the color theme of tri-color as orange, white and green. The office decoration was passing us the feeling of Patriotism.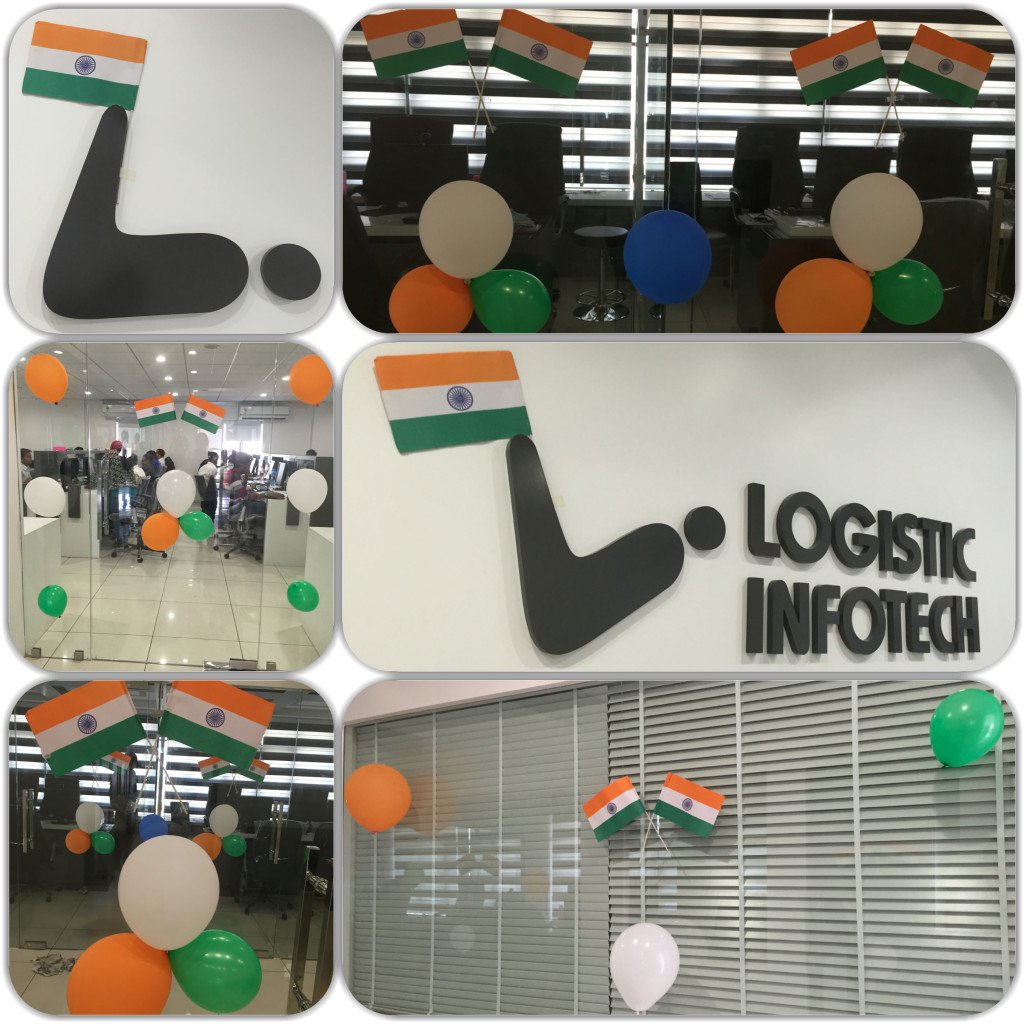 In the evening, all were grouped together and celebrated the Republic Day by playing games, some speeches, etc. First of all we started with the future game in which there were two different bowls, first bowl was filled with the name chits and another was filled with of future wish chits. All were enjoying the game and it was really very interesting because some got the bright future wishes while some got funny line chits too.
After playing the Future game, we headed towards "IF…Then" game in which there were two bowls, one was full of with "If" sentence chits and another was full of with "Then" sentence chits. Any person picked up two chits from both of the bowls respectively, and read it loudly for fun. All of us had enjoyed both the games and had lots of fun in playing the games. Next round was the Speech about our country "India".  The speech was really good and it's all credit goes to Mr. Aakash Ganatra. The event was ended after completing the speech.
Thus, Logistic Infotech Pvt. Ltd. has collected lots of memory in Festival Celebration diary for the Republic Day with great feeling of patriotism.