The App Market is projected to reach a market value of $77 billion by next year (2017), as featured by the Entrepreneur. As growth in app usage in both the consumer and business sector grows, the mobile app development industry will also see significant growth in the coming years. The same post also mentioned that almost half of app users (46%) report having paid for their apps. By next year, it's forecasted that there will have been more than 268 billion app downloads.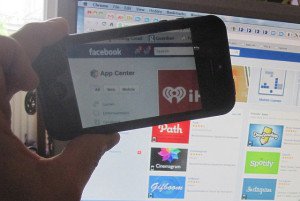 Although, this won't mark a period of slowing down – their will be many new innovations in the industry this year, which will further bolster app development across the board. In this post, we want to highlight the top mobile app trends that will revolutionize the mobile app development industry in 2016.
Ionic App Framework
Created on top of AngularJS and Apache Cordova, Ionic is known as an open-source SDK for those opting for hybrid mobile app development procedures. The platform offers tools and services for building hybrid mobile apps using Sass, CSS, HTML5 and other web technologies. Once created, the apps can be distributed through native app stores. In a featured post on LinkedIn, the author mentioned that one of the benefits of using the platform is that it leads to higher performance when developers mix Ionic code with nayive mobile app code. Since it leverages the GPU and utilizes the available processor time for a better performance, even low performing handsets can still perform like the premium smartphones when loading apps.
Apps stay on display
Apps will stay on display while using less power. Samsung has started this craze with their new handsets that come with the Always On Display (AOD) feature. Based on the information shared by O2, it keeps "useful information at your fingertips" by keeping them on the screen even when it's on idle mode. Previously, apps running in the background were the main reason for handset's batteries to drain. What Samsung did is to include this feature that only uses less than 1% of the battery power hourly. Since the Galaxy S6, the company has been improving the battery by installing powerful processors and a bigger storage capacity. In The New Samsung Galaxy page, the resource mentioned that the Galaxy S6's processor is "38 times faster than a computer's," while the internal storage jumped from 64GB to 128GB. Today, the new flagship comes with a more powerful and faster processor that uses less battery power and a larger external storage at 200GB. It is expected that other mobile devices will start following suit and before we know it, the bulk of manufacturers will have incorporated these feature by the end of the year.
Wearable devices and mobile CRM
Expect mobile and social functions to be integrated seamlessly into CRM platforms soon. By 2020, 40% of sales for organization will heavily rely on mobile digital tech in managing sales automation initiatives. Although, an industry expert suggested it will happen even sooner. "I predict that this will occur much sooner than expected given the unforeseen adoption rate and focus of mobile/wearable technology," said Vi Murphy, senior digital marketing specialist at a leading data marketing firm.
At this point, there are no signs of the mobile app development industry slowing down. In fact, citizen developers are also set to prosper, as a plethora of tools have emerged in the last year (from "no code" approaches to "do it yourself " app development). "These organizations are driving digital transformation throughout their organizations by embracing no code Citizen Developers that help reduce the time to market for new applications and ongoing customizations, increase the ROI of app dev projects, and perhaps most importantly, drive operational efficiencies by solving challenging business problems in the last mile of the application," said a representative of Intuit Quickbase.
These app development solutions rely on templates and drag-and-drop functionalities, giving ordinary business users a chance to create their own apps. Although there has been a shortage of skilled mobile dev talent in the past, some businesses will still leave it to the experts rather than create their own apps.
How do you foresee mobile app development this year?