Today, security apps that connect users to home security systems can be found everywhere.
Community Shield is a paid service that unlike traditional home security systems, provides technology that both Connects and Protects community members from the perimeter of their community entrance to their door. 
Features
The Community Shield App combines the physical security of detection devices with the connections achieved through a security specific social network.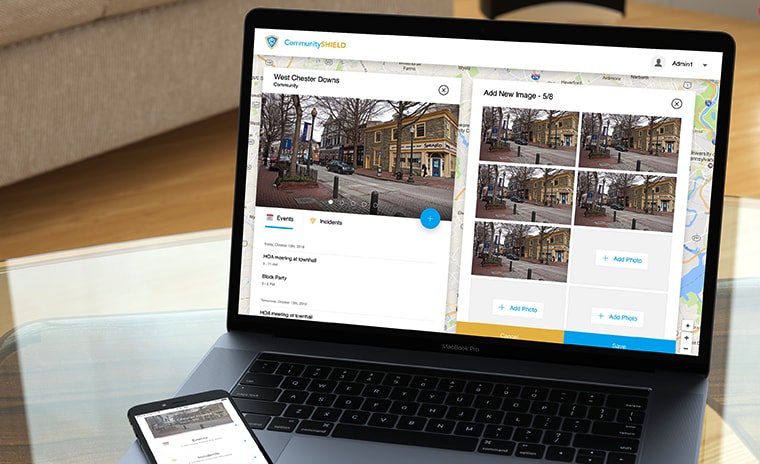 Community Shield App Users have the ability to:
Receive updates and alerts regarding security status in their community.

Log incidents, concerns, suspicious events and police reports.

Input and edit family and vehicle information included in the Community Shield system.

Connect with neighbors regarding security specific matters via the "Know Your Neighbor" messaging center to send or receive messages.