You can learn the industry's latest news, negotiate directly with resellers in your region, make payment in the secure environment of the application and receive the products at your home. All with the simplicity and speed, you need to take care of your farming.
One stop solution for all the agriculture needs in brazil.
Key Features
Information

Convenience

Trust

Protection

Traceability

Security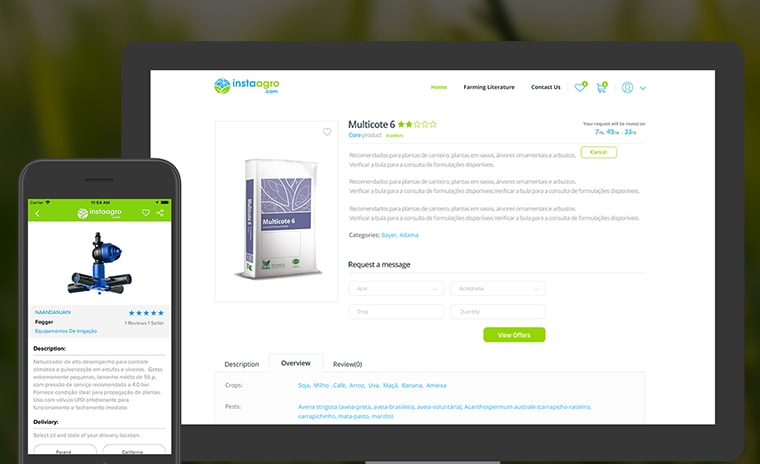 Features
Information: news with the latest agribusiness news.
Convenience: complete catalog and search and product comparison tools.
Trust: negotiation with network accredited by manufacturers.
Protection: payment within the application itself, the seller only receives the amount when you receive the product.
Traceability: follow the delivery of the product.
Security: check the product batch before purchase.