AngularJS is a JavaScript-based open-source front-end web application framework mainly maintained by Google.
The AngularJS framework works by first reading the HTML page, which has additional custom tag attributes embedded into it. Angular interprets those attributes as directives to bind input or output parts of the page to a model that is represented by standard JavaScript variables.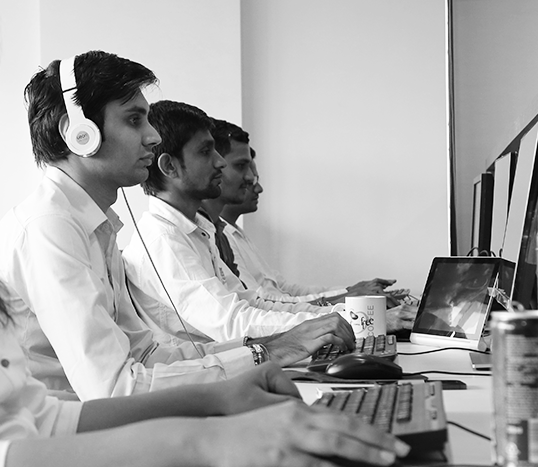 Features of AngularJS
AngularJS is a powerful JavaScript based development framework to create RICH Internet Application(RIA).
AngularJS provides developers options to write client side application (using JavaScript) in a clean MVC(Model View Controller) way.
Application written in AngularJS is cross-browser compliant. AngularJS automatically handles JavaScript code suitable for each browser.
AngularJS is open source, completely free, and used by thousands of developers around the world. It is licensed under the Apache License version 2.0.
Advantages of AngularJS
AngularJS provides capability to create Single Page Application in a very clean and maintainable way.
AngularJS provides data binding capability to HTML thus giving user a rich and responsive experience.
AngularJS code is unit testable.
AngularJS uses dependency injection and make use of separation of concerns.
AngularJS provides reusable components.
With AngularJS, developer write less code and get more functionality.
In AngularJS, views are pure html pages, and controllers written in JavaScript do the business processing.
AngularJS applications can run on all major browsers and smart phones including Android and iOS based phones/tablets.
Why Logistic Infotech for AngularJS?
We use AngularJS for Agile and Dynamic Development.
We use MongoDB at the backend for Single Page Web App Development.
We use AngularJS and Ionic for Cross platform mobile app development
Use of various server side technologies like PHP Ruby on Rails and JAVA etc
Easy to read code with MVC and dependency injection.
Use of two-way data binding for rapid development of real time applications.
We can help you to built below web and mobile apps using AngularJS
Social and Engaging apps
AngularJS provides data binding capability to HTML thus giving user a rich and responsive experience.
Learning Platforms
Music and Video Streaming Apps
E-shops and Marketplaces
Data Analysis Tools
Automation and Analytical Web-Based Tools
Interactive Dashboards
Custom Widgets
Real time maps and Social Location Apps
Theme Generators and Text Editors
Social Networking Platforms