FrontEnd Development is an important part of any website
A business needs to own an online site that is completely clean, attractive and functional. Now-a-days, websites play a very important role in uplift of your business. The more attractive and infatuate your website is, more are the people attracted towards it. To make your website attract and carry visitors on it, front side end development plays a very important role. Once visitors stay for much longer on your site, they tend for more info and more about your business and ultimately become your customers. Because the leading end development takes on an extremely crucial role in this digital marketing idea, you will need to go for best front end development Company.
Improve User Experience with front end developers
Animation has been around for a long time. You are able to; in fact, trace the history of animation to the twentieth century. On the other hand, this concept is constantly evolving and it includes now derived a new so this means. Flashy and confusing movement is a thing of the past. Front end developers are now using clean, swift, easily navigable types of animation to improve user experience. These expert front end web builders, yet, appreciate that such animation can do the job for them only when it is utilized discreetly. Right now there is no dearth of options. Angular JS, CSS3 and HTML5 are incorporating new movements to their system, but these developers need to ensure that they are not getting flown away by the charm of the styles. You only use the thing you need.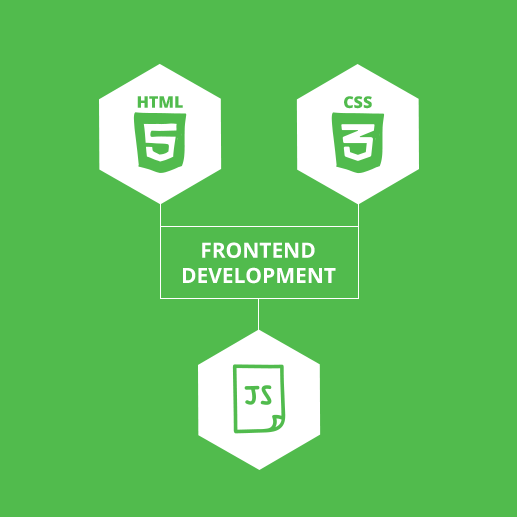 Logistic Infotech assigns best Front End Developer for your needs
Logistic Infotech is a leading Front End Development Company, Successful branding is actually your business requires. Power marketing with business logos, designs and products play a role in effective websites. Your website design is crucial in promoting branding to customers. That should feature similar color; graphics and language that help customers recognize your business at the same time. This will help them identify your products in physical market as well and will increase the sale. This also causes brand dedication with simple recognition. Logos symbols and trademarks are of great importance on a business website. To generate it all happen, you can consider going for the best front end development company.
Why Logistic Infotech is a best choice as Front end Developer and Front End Development Services?
You are required to be cautious in making the choice for front web Development Firm. Any wrong type of development can turn into unsightly appearance and it can also drive away your business. A home page's layout is an important factor for the business purpose. Even branding and customer should fully support the company itself are attached to it. As a result, in order to promote your business and boost the chances of your success, you should pay special attention to the front side end development. Let's discuss the characteristics of an online site with good front end development. Logistic Infotech is very experienced in AngularJS Development, Node JS development for providing best quality front end experience.
Logistic Infotech is focusing on providing eye catching Front End development services since many years. We know that first impression is the last impression. It may not be true for other things, but it is very much true when it comes to website. When you search on Google with specific keywords, you will find quite a few of websites that are related to the keywords. There is a herd of businesses online and all are rivaling as the best. To make your business stand out among all similar businesses, you need to make your websites that gives a terrific first appearance. Well, making your website attractive will not help alone. In simple fact, you have to be sure that your website is of interest to your targeted audience. It will immediately offer what a customer wishes. All this makes it very important that you can go for the best front side end development services. It's also important that website should function properly and its backend should be powerful as well.