On January 29, Uttar Pradesh Chief Minister Akhilesh Yadav and Congress vice-president Rahul Gandhi staged a 12km-long road show in Lucknow.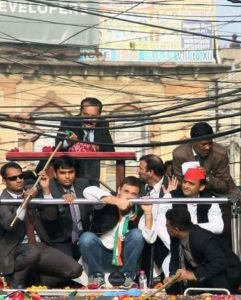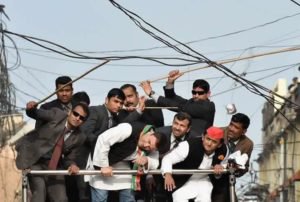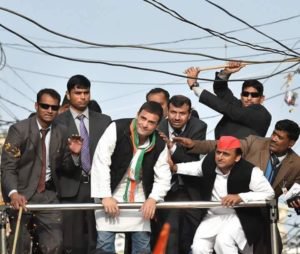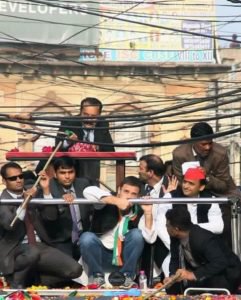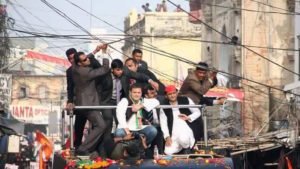 Congress and SP joined hands together for better development while people are sharing such images and are going viral. So there is question here did SP really progress and made UP better in development?
After seeing such pictures I think its hard to tell that there is proper development done in Uttar Pradesh. Also there are few jokes on social media that there is no electricity in UP so no need to worry about those live cables.